Everyone working in construction has dealt at some point with a defect issue that has set the project back in time and/or financially. Many of these occasions are likely result in the reflection that "If we caught this earlier we wouldn't have to redo this or that".
It is astounding that many firms (particularly mid-tier construction firms) building multi-million dollar projects still rely on managing defects the same way they did 20 years ago. This usually includes using paper, pen, a poor quality camera, a sluggish site computer and email. To log and send 1 defect notice might take up to 30 mins, and then to ensure that the defect has been rectified often depends on the site team's workload and how vigilantly they follow up.
If you give a tradesman a tool that barely works, you are likely to receive a job that is less than acceptable.
The systems put in place for construction teams to manage construction processes, including defects, is no different. If the process to log and complete a defect is ineffective, then your risk of losing time and money will certainly increase.
Here are some quick tips that could help you streamline the construction defect management process. These can also be applied to other administrative processes such as RFI's or Safety management.
1. Have a plan and stick to it
It sounds obvious. However, you would be surprised how many companies don't have a plan in place that is understood and followed when it comes to defect management. Some
points to include in your plan are:
Create a company standard template that can be issued to contractors
Schedule regular defect inspections to become more pro-active rather than re-active
Create a shared defect folder that can be accessed by everyone in the construction team
Keep an overall register of all defect items with the company to action and the due dates
Actively close out defects as they are completed
Make sure every person in the team are aware of the plan
2. Defect software
There is now a huge range of software out there for construction management that can streamline your administration processes. It will pay off if you invest some time and money into researching the various solutions and seeing what works best for your company by taking advantage of free trial offers.
The main point to look for in a defect management software is that the recipients of a defect notice can easily collaborate and mark items "Ready to be reviewed" as easily as possible.
The problem with some construction software packages is that while it's usually simple to send a defect notice out, it's difficult for recipients (such as sub-contractors) to collaborate and respond if it is mandatory for them to sign up for an account with your software provider. Allowing a no-barriers approach to receiving and actioning defect items is crucial.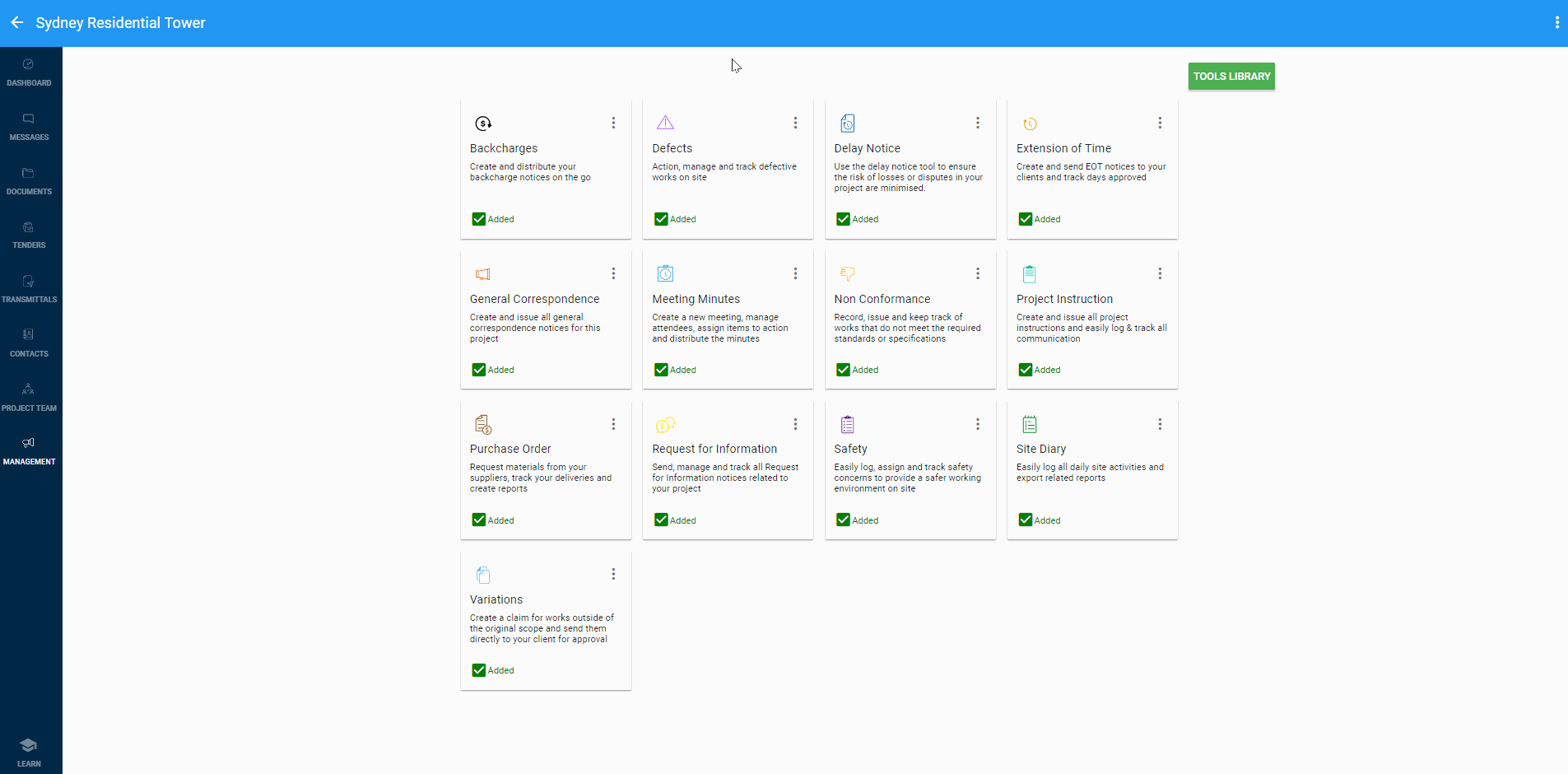 Webuild Punchlist/Defects Feature
3. Smart Devices
Whether you choose to implement a software solution or manually manage the defects process through a shared file system on the cloud such as Dropbox, it is important that your construction teams utilise the technology they already use. By implementing a procedure that can be used on the go with each person's smart phone or tablet, it will allow your teams to complete the whole process without even touching a piece of paper.
You will also need to make sure that your software provider provides free training and support. If you want to setup some shared systems, it would be best to map out the process with your IT staff or consultants.
Conclusion
A UNSW study into defects within strata schemes in NSW showed that "nearly three-quarters (72 per cent) of residents living in strata have experienced one or more defects in their scheme". If defects are managed poorly throughout the construction phase, it will likely come back and bite you at handover time. Additionally, it could prove costly to repair mistakes during the defects liability period, even if you have withheld some retention monies from your sub-contractors.
If you have a solid plan and make use of the technology that everyone has glued to their hands nowadays, you can dramatically reduce your projects risk and increase the quality of your projects.