The customary monthly clients meeting is a time when you have the chance to give your clients progress updates about their project and provide them with a monthly report. Your monthly report says a lot about your professionalism and should not be rushed or overlooked. It is an ideal way to instill confidence in your clients about your company's ability to communicate, and to demonstrate that you have a solid understanding of their project and their priorities.
The following info-graphic is an example of the type of structure that you may use in your monthly reports, and it can be used for most types of construction projects: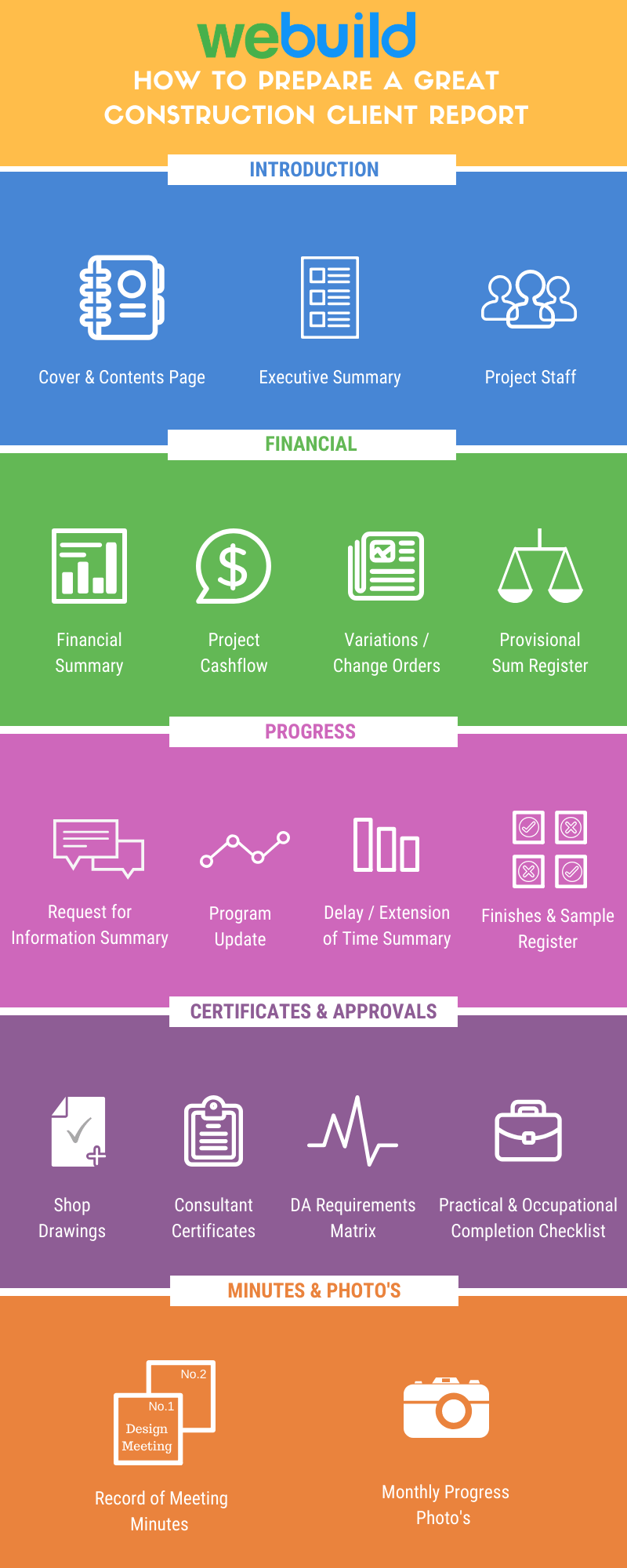 By setting out a report that covers all pertinent aspects of the project, you provide a degree of transparency that will enhance your relationship with the clients and help you secure future work and referrals. Your client report should be considered an invaluable marketing tool that demonstrates to current and future clients how competently your business operates and communicates.
Share with your friends
[ssba-buttons]